THE ANSELL LUNCHEON CLUB
The club welcomes senior citizens from Hadleigh and the surrounding area and its aim is to provide a nutritious two-course meal and companionship for its members. The meal is followed by an interesting topic and to date members have enjoyed quizzes, talks and a musical entertainment. We especially welcome those who live alone and who would enjoy the fellowship of other members of the club. Transport can be arranged at extra cost.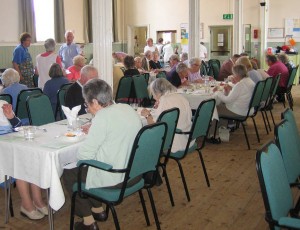 WHEN:           First Friday of the month, 12.15 – 1.45 pm
COST:            £4  per meal
A SECOND LUNCH CLUB TAKES PLACE ON THE THIRD WEDNESDAY OF THE MONTH. PLEASE SEE THE WEDNESDAY LUNCH CLUB PAGE ON THE WEBSITE.